Quisitapas
The new Spanish corner in the heart of Florence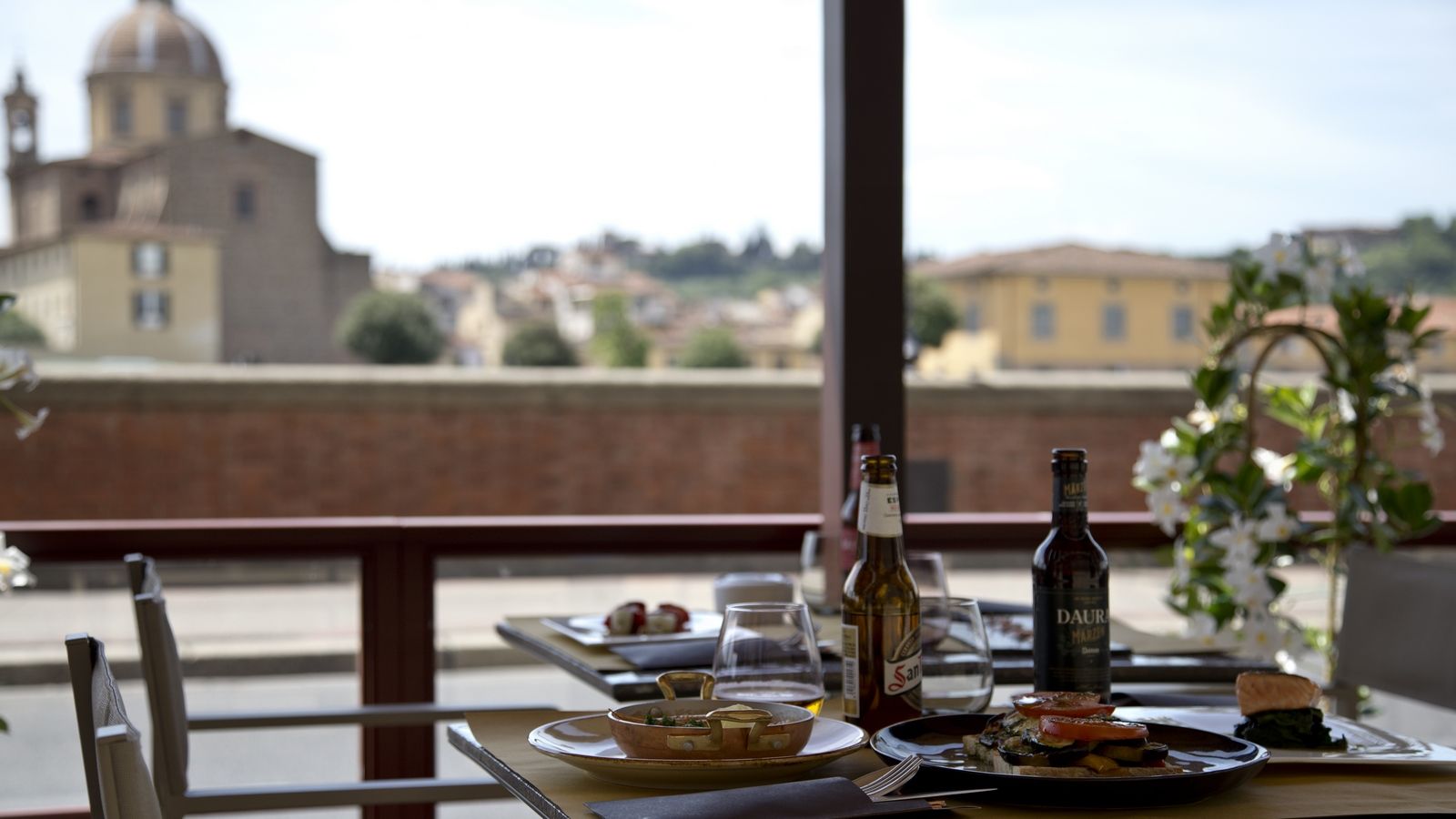 With its splendid location right by Arno River overlooking the scenery of Florence with its churches, bell-towers, Ponte Vecchio Bridge and the Florentine hills in the background, Quisitapas offers the best of Spain and Tuscany enriching Florence's food culture, a worldwide well-known city for its high quality food.
With its focus on conviviality, Quisitapas is the perfect place to taste the best from the Spanish and Tuscan kitchen. The result, a wide selection of appetizing Tapas and delicious dishes with traditional local ingredients, satisfy not only Florentines but also clientele with an international gusto. Match your dish with Spanish beverages such as craft beers, sangria and a selection of exquisite wines such as Albarino Luna Creciente 2013.

Master tapas chef from Spain
Juan Ramón Sobero Llaca
Bringing all its expertise from Spain to Quisitapas, Juan Ramón Sobero Llaca joined our team in Florence to add a Spanish touch to our exquisite menu. Coming from Valencia, he takes his inspiration from his region of birth offering guests a unique dining experience with a wide range of tapas, adding his very personal touch.
According to the chef, Tapas are not only food, but offer at the same time the opportunity to socialize and relax and while tasting various famous traditional Spanish delicacies. They are ususally paired with local wine or beer and enjoyed either after work or during the weekend.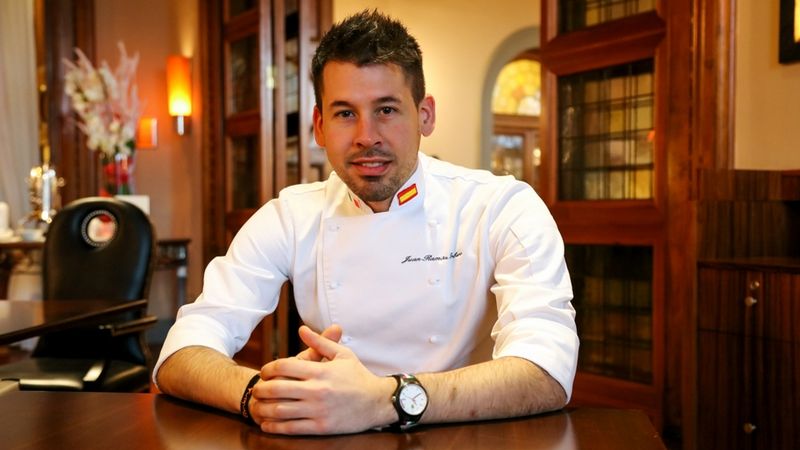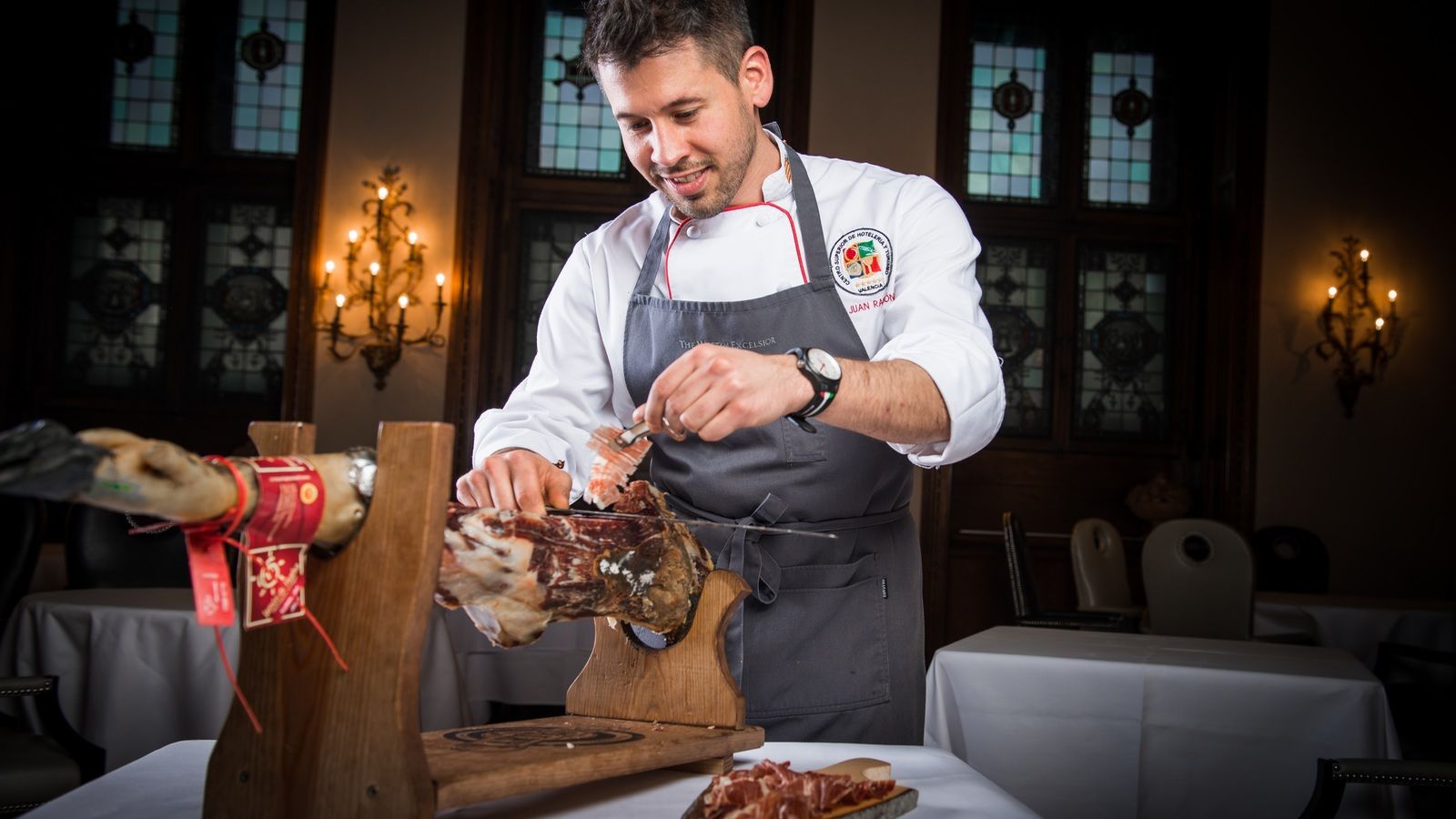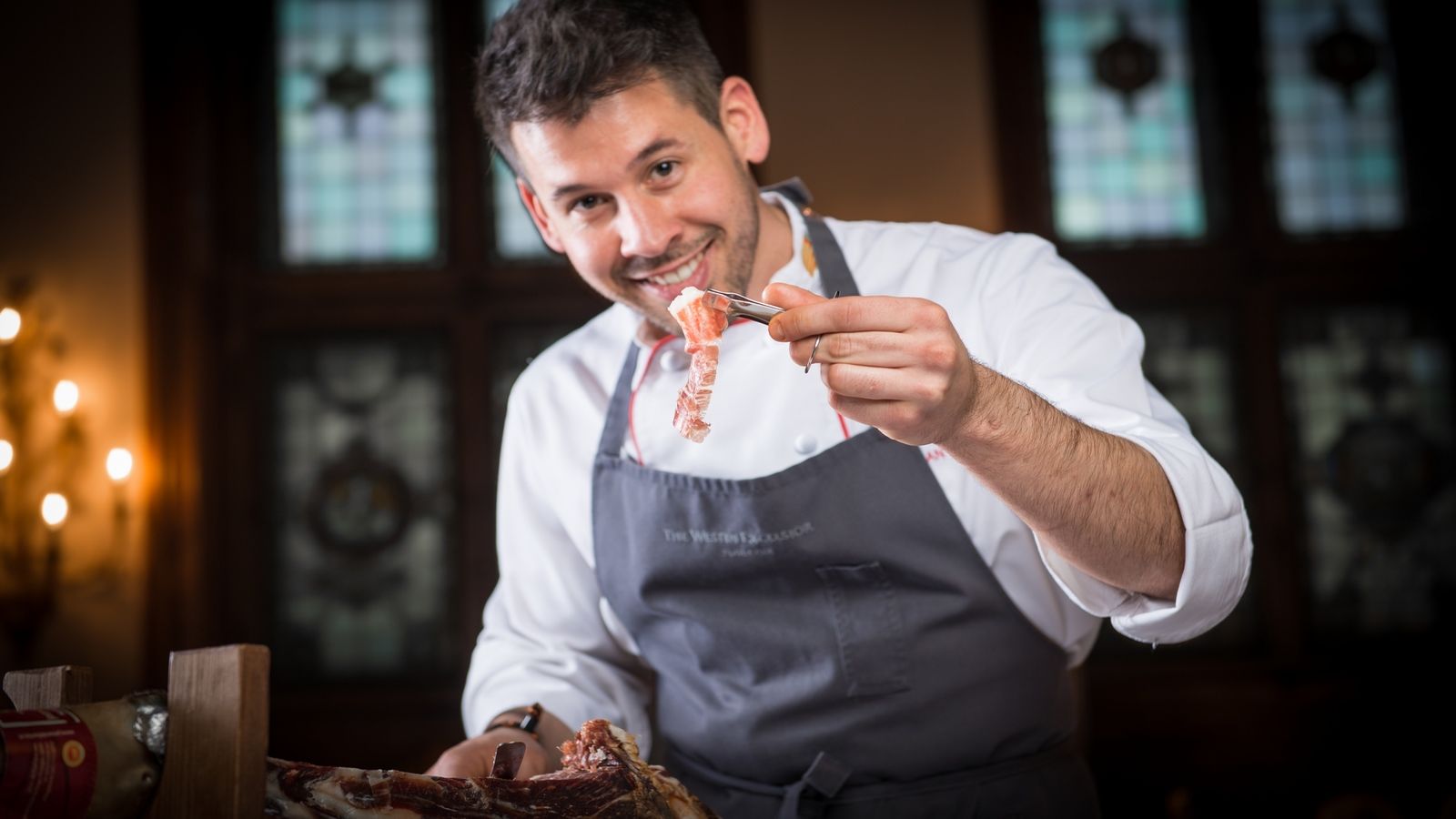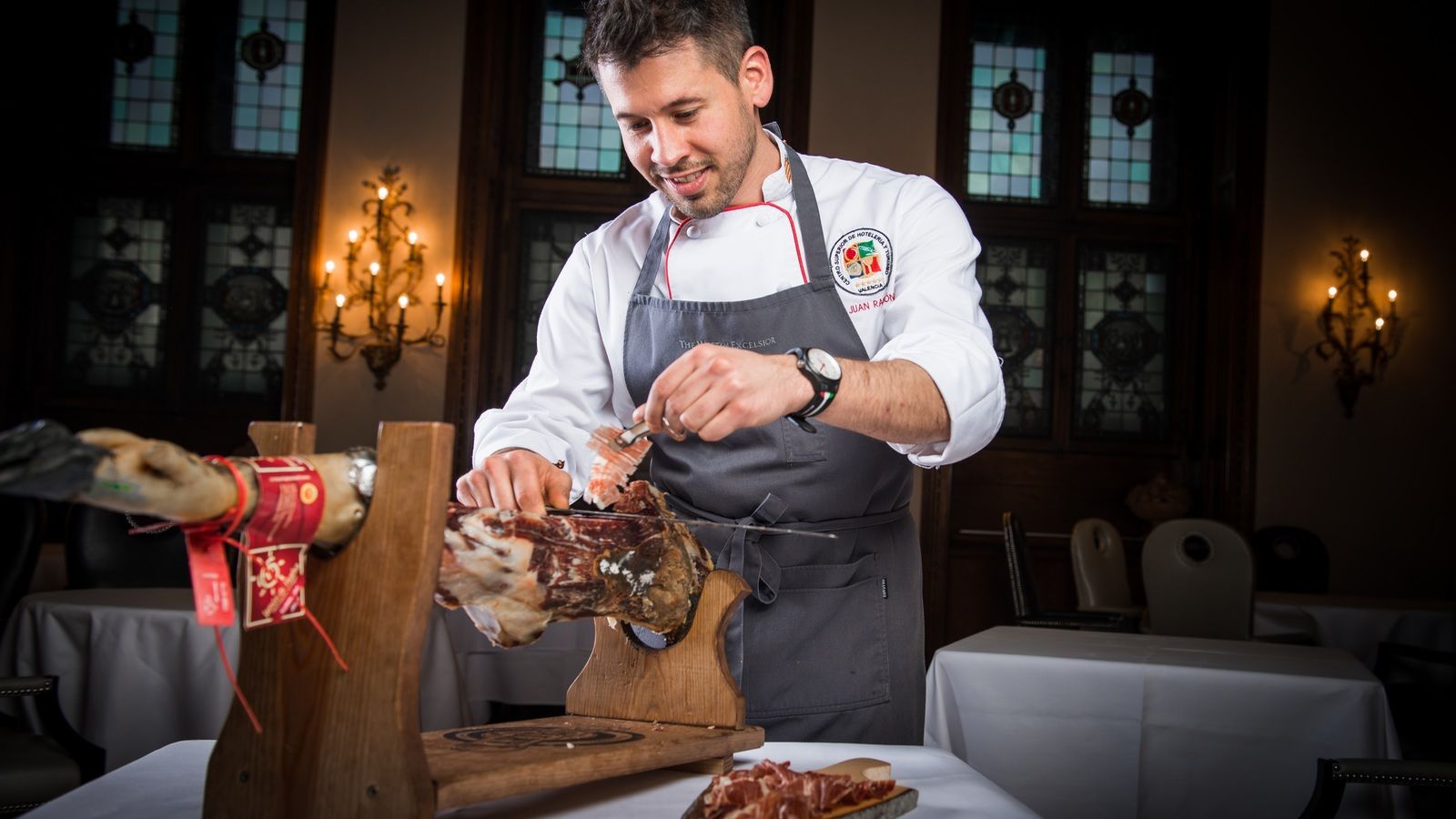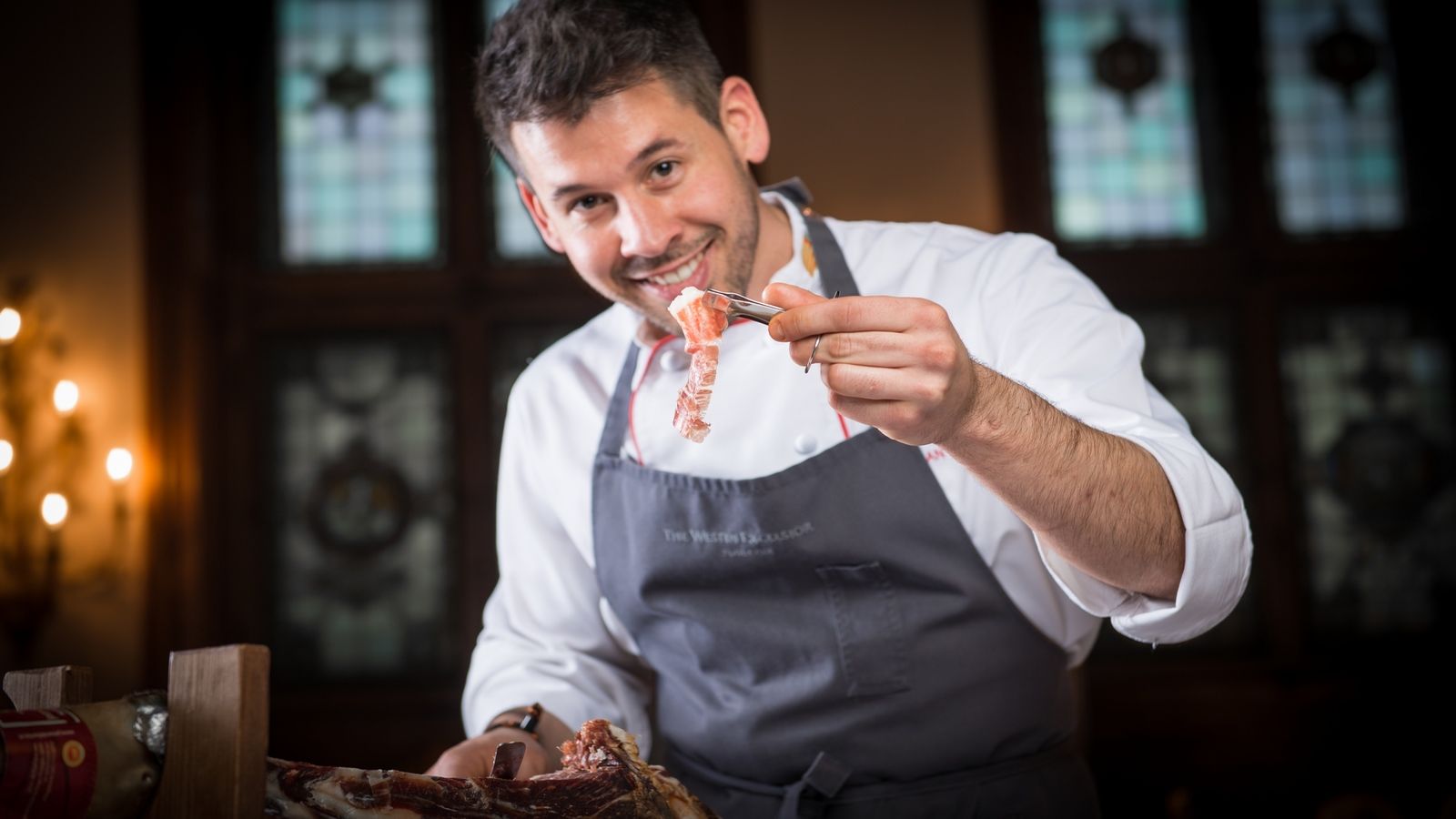 Jamón ibérico de Bellota
Exclusive Spanish Ham at Quisitapas
The famous Iberian Bellota ham (Spanish: Jamón ibérico de bellota) stems from the Iberian Peninsula, from free-range, acorn-fed Iberian pigs.
Cutting this ham is an art in itself! Chef Ramón explains what is important to consider: "Preferably cut the Jamón from the thickest part of the leg (called "maza" in Spanish), which is the softest and tastiest part of the ham. Cut very thin slices, almost transparent, for an unprecedented experience in taste".
Join us at Quisitapas to taste this delicacy.
Opening Hours
Tuesday - Friday | 5pm - 11pm
Weekend | 1pm - 3pm & 6.30pm - 11pm
Cuisine
Spanish tapas fused with local ingredients
Discover the tapas menu >
Haven't found what you were looking for? Please check out as well our other outlets for a special dining experience at The Westin Excelsior Florence.